The IronWiFi Coworking Integration
IronWiFi is leading the industry in providing coworking spaces the encrypted network security their clients want, cutting edge features, and integrations with multiple coworking platforms, all at a cost that makes sense.
We invite you to SCHEDULE A CALL to learn more about the features and benefits of the IronWiFi platform and learn how it can help your coworking space.
Ready to get started? Click START A FREE TRIAL to set up an account.
For additional information, please see below.
Customizable user authentication
IronWiFi is a cloud-based network access control (NAC) solution that helps businesses manage and secure their Wi-Fi networks. By integrating IronWiFi with coworking spaces, operators can provide users with a fast, secure, and reliable internet connection while maintaining control over network access and usage.
The Security Your Clients Want
The Features Your Business Needs
The coworking space is growing every day, and staying competitive with the latest in network security, and client features is paramount to your businesses success. The IronWiFi Coworking platform brings WPA-Enterprise Level security, the gold standard for corporations around the world, to coworking spaces at a price that makes sense.
IronWiFi provides your clients who are transitioning from traditional offices to coworking spaces the security they are accustomed to. Additionally, IronWiFi offers a variety of features to enhance the user experience, integrations to reduce your workload, and regular updates to keep your organization ahead of the competition.
WPA-Enterprise Level Security
IronWiFi allows you to encrypt your data and protect it from unauthorized access with Advanced Encryption Standard (AES) and Temporal Key Integrity Protocol (TKIP). Users can also be authenticated easily with EAP (Extensible Authentication Protocol), which integrates seamlessly with a RADIUS server for centralized user authentication and management.
Captive Portal for Guest Access
Our Captive Portal allows you to offer internet access to guests in a variety of ways. You can either offer free access and collect user contact information for marketing purposes.
Network Segmentation
Segment your network to better protect sensitive data and resources. WPA-Enterprise supports multiple SSIDs and VLANs, which allows for the creation of multiple wireless networks with different security levels.
Unified credentials
Coworking Platform will synchronize the users' information in a secure way with IronWiFi RADIUS so your members will be able to log in with the same credentials they have for their mobile app & member portal.
Seamless roaming between sites
Members visiting more than one coworking space's site will experience seamless Wi-Fi connection across all sites thanks to a RADIUS-based IronWiFi network. Coworking space owners can track members' usernames, device information, and much more, regardless of the site they visit.
Prepaid Wireless Package
Monetize your Wi-Fi by offering non-members prepaid Wi-Fi access through the use of voucher codes, or offering a payment portal with various internet packages. Using one of our integrations, the client can instantly pay for the package using a credit card on your captive portal.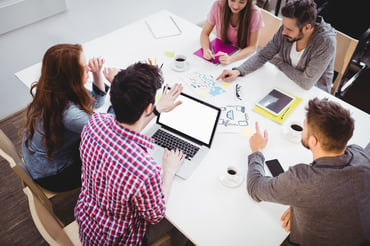 Access control and monitoring
With IronWiFi, coworking space operators can set up custom access policies based on user roles, devices, or other criteria. This helps in maintaining control over network usage and ensuring that only authorized users have access to specific resources. Additionally, IronWiFi provides real-time monitoring and analytics tools, allowing operators to track user activity and network performance.
Secure Wi-Fi access
IronWiFi uses enterprise-grade security protocols, such as WPA2-Enterprise and 802.1X, to protect the Wi-Fi network from unauthorized access and potential security threats. This ensures that users can work securely and confidently, knowing that their data and devices are protected.
Manage Wi-Fi access in your workspace
One of the critical components of a coworking space is a reliable and secure Wi-Fi network. A stable Wi-Fi connection ensures that users can work seamlessly without any interruptions or security risks. This is where IronWiFi comes into play.