To configure an Android device to connect to an 802.1x secured network using third-party credentials - Co-Working Platforms, Google Apps, etc.
IronWiFi and Android device Configuration:
Create an IronWiFi account the first >>> Open an account
Follow the provided instructions to set up your AP configuration >>> AP configuration instructions
Follow the instructions on how to configure your Android⬇


1. Go into Settings on your device, and tap Wi-Fi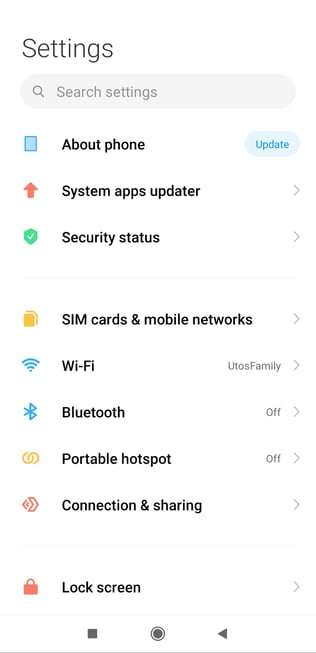 2. Click Add a new Wi-Fi network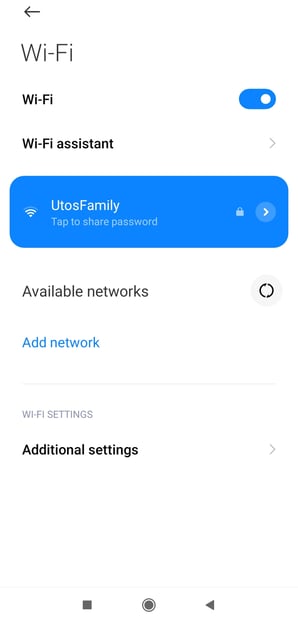 3. Create the new profile as follows, and tap Save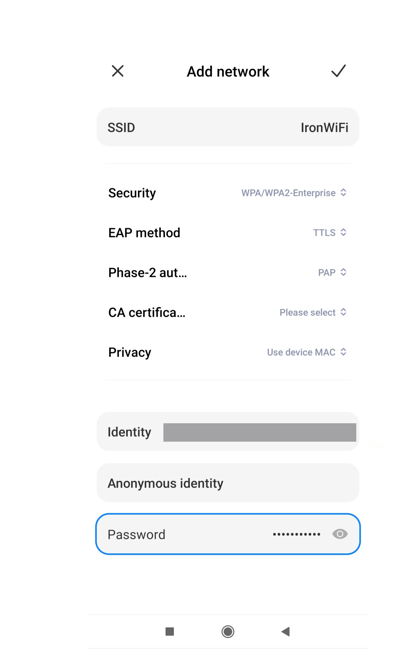 4. You should now be able to connect to your secure wireless network.