Wi-Fi marketing solution in restaurants
WiFi Marketing Solution and Captive Portal - Restaurant brands can use IronWiFi's product with any existing WiFi hardware they already own.
---
In this article, we present few reasons why restaurant Wi-Fi, which we provide, is crucial to every location. Wi-Fi provides restaurant brands with a competitive edge in terms of tracking customer behavior and building customer loyalty.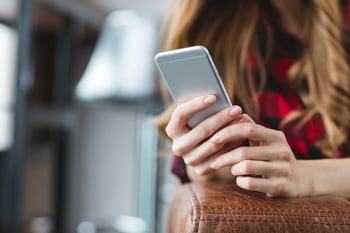 Our arguments, each followed by our reasoning, are as follows:
Increase customer satisfaction by providing restaurant Wi-Fi to customers wherever they are and without charge. There are some restaurants that are located in shopping malls or other wireless locations that might not have adequate coverage. Customers will be charged for using cellular data plan minutes if Wi-Fi is unavailable. A restaurant's Wi-Fi connection is the only option if cellular data is not available. Nevertheless, free Wi-Fi at restaurants is an asset. An excellent location should offer fast, easy-to-use Wi-Fi. Click-throughs (with custom fields) and social login options may suit their needs as customers often try to get online quickly.




Using Wi-Fi as a promotional tool for restaurants allows brands to collect valuable customer data by asking customers to register. Combining the lists generated by restaurant Wi-Fi with customer analytics can help restaurants define their business strategies and design future marketing opportunities to make their databases even more valuable. Customers are more likely to return to businesses that offer newsletters, prizes, and other fun promotions.




Customers are recorded when they arrive and leave a restaurant using the Wi-Fi network. You can optionally match data from registration receipts, loyalty programs, and other sources with this data. When a customer hasn't been seen for a while, a targeted "we want you back" promotion can be launched. Additionally, restaurants can survey their customers to learn more about their preferences, including automating the process after each visit.




A restaurant brand can align its messaging based on the moment of purchase for customers to increase brand recognition. When customers are connected to a range of devices and situations, a branded splash portal is a great way to display the information they value such as special offers, promotions, and useful links. Restaurant brands have different offers all the time, while others have menus so timeless that changes are only made slowly. Restaurant brands tend to fall somewhere between the extremes and use restaurant Wi-Fi to provide a parade of related features and promotions to enhance their brands.




Personalized offers based on your guests' behaviors and personal information: Restaurant Wi-Fi offers many promotional tools. Restaurants can do this by targeting their most valuable customers before, during, and after their visits with offers that match their past behaviors and known interests.

Restaurant brands can use IronWiFi's product with any existing Wi-Fi hardware they already own. A restaurant chain of any size can install it easily, take advantage of the management features, and begin building customer data and engagement from the very beginning.