Using Active Directory in the Cloud
Cloud-based network solutions are helping organizations make the much-needed transition. Azure Active Directory was created by Microsoft to allow clients to move their on-premise Active Directory (AD) directory to the cloud.
---
Azure, however, does not support WPA2-Enterprise Wi-Fi in the same way that AD does. Microsoft does not offer cloud PKI or Certificate Authority (CA) services for Active Directory.
In such a case, you might be stuck and have to keep the expensive AD-domain hardware if you wish to migrate to the cloud. Here we will discuss some cloud solutions that you can use to bring your network to the cloud.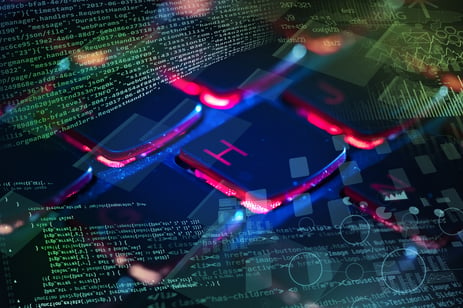 Why can't I simply use Azure AD?
In 1999, AD emerged at a time when Microsoft Windows was already 90% used in the workplace. Microsoft's ability to provide directory services easily was a game-changer, as they weren't a new concept.
With Windows devices distributed to all employees, IT administrators were still able to maintain all control necessary. Most AD devices were distributed to employees. The result was a situation in which systems and applications were selected only if they could be controlled by AD. AD. Due to this network monopoly, Microsoft had little incentive to support third-party solutions or to help organizations migrate to the cloud. A cloud version of Active Directory, Azure AD, was eventually offered by Microsoft but this is not necessarily the case. For Windows administrators, implementing Azure AD had led to some problems, especially regarding network authentication.
The main issue with Azure AD is that it doesn't natively support LDAP unless you sync it with an on-premises directory. As a result, admins will have to create new accounts for all users as well as manage access levels. Network administrators are likely to have a headache here, and end-users may find it frustrating to need multiple logins.
Network security, Azure, and Active Directory
For some time, network users have been authenticated with credentials, but as cybercriminals continue to advance, the vulnerabilities of passwords are becoming too big to ignore. In view of successful cyber attacks' potential to bankrupt your business, passwords are a weak form of security. They can be shared, forgotten, and stolen. Microsoft Azure and Active Directory networks authenticate users through PEAP-MSCHAPv2, which has a serious encryption flaw.
The advantage of digital certificates is that they themselves are encrypted entities that can be issued to every verified user, serving as an identifier instead of requiring the user to create a password. In terms of certificate-based authentication, EAP-TLS is undoubtedly the most secure protocol. Clients as well as servers in EAP-TLS are both equipped with certificates, which can be used to verify each other's identities. The use of certificates to authenticate users eliminates credential theft over the air and ensures that only verified users will gain access to the network. Additionally, attributes can be mapped to certificates based on a user's position within the organization.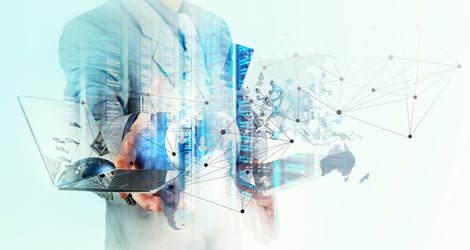 Digital Certificates Using Azure
Many administrators have stopped using certificates because they are too difficult to program and issue to each device, so they do not use them anymore. On the other hand, this is only true if the devices are manually configured with certificates.
When managing managed devices, Azure customers should use onboarding tools for BYODs and gateway APIs such as SCEP when deploying certificates to managed devices. With IronWifi, you can integrate a PKI with Azure as an Identity and Access Management system quickly and easily. With our Managed PKI Services, you can get all the benefits of on-premises PKI at a fraction of the cost, and implementation can be completed within a few hours. Our software requires no technical expertise and can be completed easily by end-users, further reducing IT overhead and costs.
Active Directory migration to the cloud
AD has an impressive lead in online directories, but a growing number of organizations are having trouble migrating to the cloud due to its on-premise infrastructure. With IronWifi, you can easily build a WPA2-Enterprise network equipped with Cloud RADIUS if you use Microsoft Azure as your SAML provider. With Cloud RADIUS, organizations can use certificate-based authentication via Wi-Fi and VPN for ultra-secure communication. Cloud RADIUS comes with an industry-exclusive Dynamic Policy Engine that integrates natively with Azure and Intune.
Administrators can enforce network policies in real-time for each user who is authenticated for network access. In our easy-to-use management system, Cloud RADIUS checks users' status, what groups they belong to, and if they have changed departments. It also ties user activity to network policies created by administrators. LDAP authentication with all the benefits, and none of the risks.

Using IronWifi, you can setup your secure network within hours and have a support team available for any questions you may have.