RADIUS Server - RADIUS Authentication with Google
Passwordless authentication with cloud identity providers such as Google can initially seem impossible - but RADIUS authentication with Google is possible.
---
IMPORTANT POINTS

Using certificates significantly improves network security and provides a much better user experience.

With dynamic RADIUS, policy decisions can be made based on dynamic user attributes instead of static certificates by examining the G-Suite Directory directly.
When it comes to network authentication, if the cybersecurity community could be taken to be a jury, then the verdict has been reached: it is time to move beyond outdated pre-shared keys as a means of securing our networks. In addition to that, a RADIUS server can be a great way of securing your network authentication.
Passwordless authentication with cloud identity providers such as Google can initially seem impossible - but RADIUS authentication with Google is possible. You should follow a few key steps: secure your Google credentials, eliminate passwords entirely, and use digital certificates to add device and user context to your network connections.
Authentication based on RADIUS: what is it?
RADIUS (Remote Authentication Dial-In User Service) authenticates users and devices and grants them access and authorization to network resources. When a network grants access and authorization to devices using the RADIUS protocol, it is known as RADIUS-based authentication.
WHAT IS RADIUS WIRELESS AUTHENTICATION?
A network's security can be enhanced by using the RADIUS protocol. When users request access to your wireless network, RADIUS can authenticate them. Wireless authentication using RADIUS occurs when a RADIUS server authenticates and authorizes users and devices accessing your wireless network.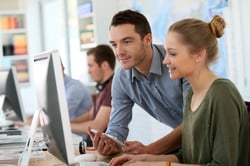 A High Level Overview of RADIUS Authentication
RADIUS servers provide authentication for users in 802.1X networks. RADIUS authentication: what is it and how does it work? Despite some technical nuances, the general concept is relatively straightforward. As each user attempts to access your network, a RADIUS server checks their credentials. Users with statuses that do not meet the criteria for admission are not allowed entry.
In RADIUS Server authentication, users and devices are verified for network access. It is possible to divide RADIUS Server authentication into credential-based authentication and certificate-based authentication. There are several protocols that RADIUS servers support, but PEAP-MSCHAPv2 and EAP-TTLS/PAP are the most commonly used. RADIUS servers can use credentials (usernames and passwords) technically, but you're not really taking advantage of their full potential.
It is most beneficial to combine RADIUS servers with digital certificates in an 802.1X network in order to maximize the benefits of RADIUS servers. Having a certificate enables devices to access network resources, such as Wi-Fi and VPNs, from anywhere they have a certificate. The certificate of the RADIUS server is accepted by the server. A valid and unrevoked certificate is checked by RADIUS via your Identity Provider in order to determine what network policy should be applied, provided that the certificate is valid and unrevoked.
It is not possible to share a certificate among multiple users or devices the same way you can share a password. Certificates are therefore able to provide device context to every connection - which means that you are able to know exactly which devices are accessing your network at any given time.
DO WE STILL USE RADIUS AUTHENTICATION?
It is easy to imagine ancient dial-up internet when you hear the name Remote Authentication Dial-In User Service, but RADIUS is far from obsolete. Organizations that are concerned about security still use RADIUS servers to authenticate users for Wi-Fi and VPN connections.
RADIUS SERVERS: WHEN SHOULD YOU USE THEM?
Your network can be authenticated and authorized using a cloud based RADIUS server. A RADIUS server can also be used for accounting, since it keeps an event log of previous attempts to authenticate.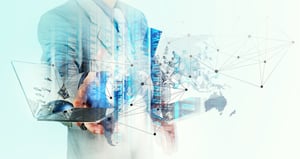 Authentication with RADIUS: Overview and Components
Several components will be needed to set up RADIUS authentication. As we are going to provide RADIUS authentication through your Google Workspace, you will need:
You can use Google Workspace with your PKI using SAML or an API to set up a RADIUS server using Google as your source of truth. Using Cloud RADIUS, users and Chromebooks can be verified in real-time with a RADIUS lookup.
Even though it may seem simple, technical skills can be needed to accomplish this. By providing a user-friendly management interface, IronWiFi simplifies the configuration process.