Passpoint vs. OpenRoaming: What's the Difference?
Implementing Passpoint or OpenRoaming, or a combination of both, is the best method of enabling roaming for your users.
---
There have been rapid advancements in Wi-Fi infrastructure in recent years, and keeping up has been difficult. This technology makes sure a strong, stable connection is maintained even when the user is on the go because it seamlessly switches between available Wi-Fi networks.
Two solutions have emerged as the frontrunners and are likely to see widespread adoption: OpenRoaming and Passpoint. Although they seem similar at first glance, there's more to them than meets the eye. Here are the similarities and differences between Passpoint and OpenRoaming.
To begin with, both of these protocols are based on the 802.11u standard. Basically, there is no such thing as a discrete application or program that runs on your computer, but rather a set of guidelines or specifications that allow different networks to communicate and work together.
Given that both technologies are industry standards, there is some overlap in their deployment, functionality, and end-user experience.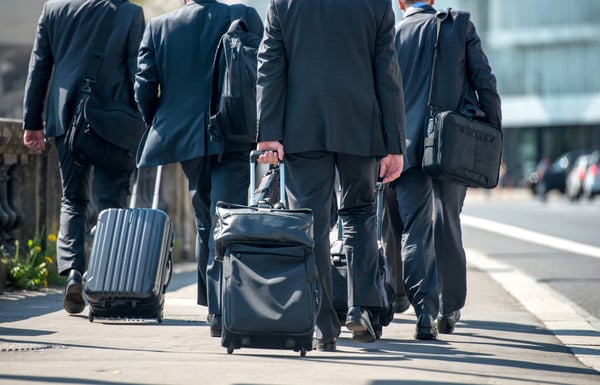 WHAT IS PASSPOINT?
Passpoint was developed by the Wi-Fi Alliance (WFA) to allow users to roam between wireless networks as they move around a campus or city by constantly switching to stronger, closer networks to avoid service disruptions. It is typically used when transitioning from cellular data to Wi-Fi, a process that relies less on the former.
Mobile devices typically come configured for Passpoint support. There are several large service providers with interoperability agreements, allowing their customers to roam on partner networks, thereby expanding the range of Wi-Fi networks they have access to and reducing the number of devices the cell towers are required to support.
As a result of the second Passpoint release (r2), great strides have been made on the user onboarding process. Using online sign-up (OSU) and remediation servers made it easy for users to enroll themselves and even troubleshoot any sign-up problems that occurred.
WHAT IS OPENROAMING?
In the beginning of 2020, the Wireless Broadband Alliance (WBA) took over development of OpenRoaming from Cisco. It is because the WBA and WFA contributed to the development of the OpenRoaming standards (mostly Wi-Fi CERTIFIED Passpoint and Wireless Roaming Intermediary Exchange, or WRIX), that OpenRoaming has many similarities to Passpoint implementations.
OpenRoaming targets a wider geographical area, whereas Passpoint focuses on local roaming. Rather than connecting to local networks, OpenRoaming uses federated directories to authenticate users.
Do OpenRoaming and Passpoint work together?
The OpenRoaming standard adheres to Passpoint specifications, so they will be compatible in most, if not all, cases. Passpoint is actually designed for use in conjunction with OpenRoaming.
Despite the fact that OpenRoaming can be used in a limited capacity in the absence of Passpoint, it is more or less developed upon the first release of Passpoint (r1) and works better when used within the same ecosystem.
Recent integrations from OpenRoaming have expanded the capabilities of Passpoint (r3).
INVESTING IN OPENROAMING AND PASSPOINTS IN THE FUTURE
As our world becomes more globalized, demand for seamless roaming will only increase. Access to the Internet is essential no matter where you are, whether you are travelling from one airport to another, going from your office to a restaurant, or simply crossing campus.
Implementing Passpoint or OpenRoaming, or a combination of both, is the best method of enabling roaming for your users. Furthermore, if your existing network already utilizes WPA2-Enterprise and certificate-based authentication, you can easily implement this.
IronWiFi is an active member of Wireless Broadband Alliance, meeting requirements of
ISO27001:2013, GDPR, CCPA, and OpenRoaming HUB and Identity Provider.