Comparison of SAML and LDAP
The SAML and LDAP access protocols are widely used, but they are used in different ways and have different areas of effectiveness.
---
While they facilitate communication between the identity provider and other applications, their implementations are different. As most breaches begin at the endpoint, authentication security is vital.
The following comparison and contrast between SAML and LDAP will help you determine which protocol is best suited for your specific network.

LDAP
The LDAP (Lightweight Directory Access Protocol) protocol helps RADIUS connect with user directories, such as Active Directory. The result is that users can verify their identity and access on-premise servers with ease.
The on-premises element of LDAP is one of its main weaknesses, as it can communicate very effectively with on-premises servers and protect the identities and data of users. Because LDAP works with on-site servers, it has to be physically installed. As a result, the setup process is more labor-intensive and the management costs are higher.
SAML
Specifically, SAML (Security Assertion Markup Language) was designed to modernize authentication and adapt to the growing cloud networking trend. Through SAML, RADIUS can connect to (typically cloud) directories to authenticate users for any service that supports it - VPNs, web applications, Wi-Fi, etc.
SAML VS. LDAP
LDAP and SAML both work by enabling secure authentication of users to access resources. They differ in the way RADIUS communication is implemented and how the authentication process is executed. LDAP was designed for on-site authentication, whereas SAML was designed for cloud-based server and application communication. Authentication with both of them presents different benefits and disadvantages. Additionally, their management needs will also differ drastically.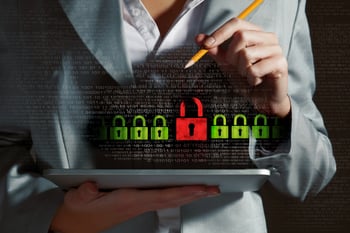 SAML and LDAP integration for Azure
Active Directory (AD) from Microsoft has become one of the most popular IDPs, and Azure AD is an upgrade to AD that now provides greater flexibility in authentication via the cloud. Therefore, LDAP is not supported by Azure AD. However, it can be configured to work with Azure AD Domain Services, which must be purchased and configured separately. SAML allows applications, servers, etc., to securely connect to Azure AD, while SAML is a cloud-based access protocol that can be configured to communicate with Azure AD. SSO-based network authentication can be configured as well with this tool.
LDAP and SAML are both viable access protocols, but it is clear which will be more relevant in the future. In many organizations, LDAP will eventually be phased out as the cloud replaces more technologies. IronWiFi is still compatible with SAML and LDAP, therefore.
For more information>>>