A simple guide to managing Wi-Fi hotspots
Wi-Fi hotspots provide customers with access to a company's network, online services, and applications.
---
Wi-Fi hotspot installations can range from very small (but important) to enterprise networks (even more critical). Management can be very easy or rather difficult. Managers can be empowered locally or isolated further from centralized management. Depending on the strategy, customers and employees can be attracted or driven away.
When you have a powerful, yet flexible Wi-Fi hotspot solution and experts who know how to implement it, achieving the desired outcome does not have to be challenging.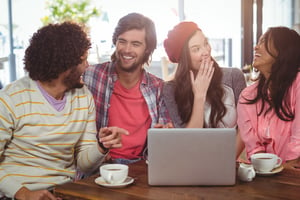 Hotspots can be used for a variety of purposes
Wi-Fi hotspots provide customers with access to a company's network, online services, and applications. Although the hotspot should make it easy for customers to log on, it might also impose some limitations and requirements. The majority of companies want Wi-Fi users to provide an email address or log in through social media in order to identify them (for presence analytics) and market to them via email and/or text messages. You are more likely to get opt-in permission if you offer something in return, such as free Internet and access to coupons or specials. As well, some jurisdictions require operators to collect information about the identity of Wi-Fi users.
Due to the limitations, it's possible to use Wi-Fi hotspot solutions to require access codes, perhaps through a purchase. Similarly, restricting use, whether in one session or over time, so that users don't "camp" in coffee shops or restaurants. Furthermore, Wi-Fi users are likely to be asked to agree to the terms of use and privacy policies, sign in and connect to the Internet.
It would be smart for companies to display branded content and promotions once connected. All locations can be set up with this company-wide content at the same time. There are different locations, or at least can be, depending on the hotspot management.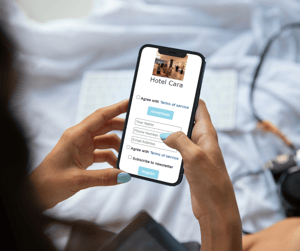 Manage Wi-Fi hotspots easily
When a Wi-Fi hotspot solution is powerful, it should be able to delegate management functions to the local level, so that those managers can tailor their Wi-Fi hotspots to local events and promotions of interest to their customers. By taking advantage of this feature, local managers and customers can build a community centered around the brand with little effort. This can be accomplished via a simple management console.
The administrator has access to all the features and permissions of every hotspot. Information about usage is also available across networks and down to the individual or device level. In addition to driving engagement campaigns, Wi-Fi users' email addresses can be harvested for use by other applications. Additionally, foot traffic and location information can be harvested for use by other applications. As a result, Wi-Fi hotspots are excellent business tools. They can also be managed and operated by people without much IT expertise. IT teams are freed up to handle other tasks when marketing executives and staff handle most of the work.
To meet customer expectations and, going forward, compete effectively, our console is built this way to address the needs of every business of any size.